Take your time and enjoy.
In the Steinerwirt restaurant in Zell am See
Lovingly set tables, creaky wooden floors and a rustic ambience. In the cosy Steinerwirt dining room you feel like you have been transported back to another century. Delicious food is served in a cosy atmosphere. The cuisine is of great importance in this house. That is why the restaurant in Zell am See is a real insider tip among the locals as well. Regional dishes delight the palate, with a fine drop of wine from the excellent wine cellar. In order to make everything as seasonal as possible, the Steinerwirt focuses on variety. This is also how traditional Austrian dishes are created, which leaves room for a modern touch. In addition to that, a harmonious glass of wine, which makes the evening is perfect.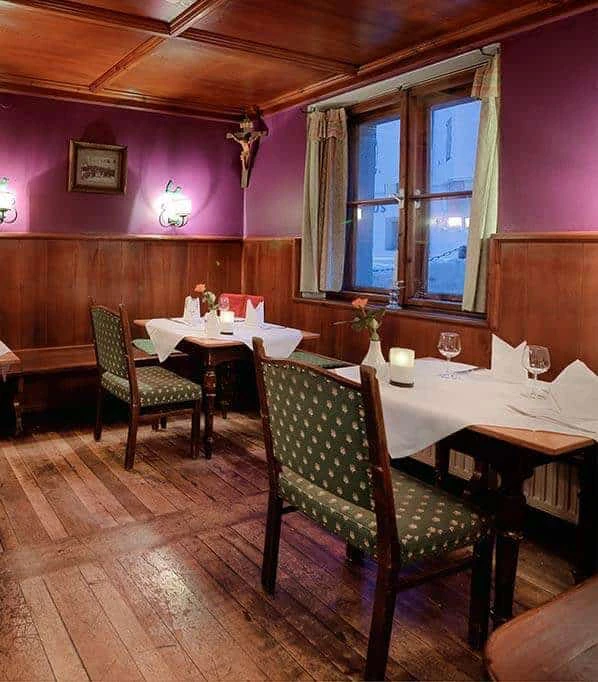 The restaurant in the Hotel Steinerwirt in Zell am See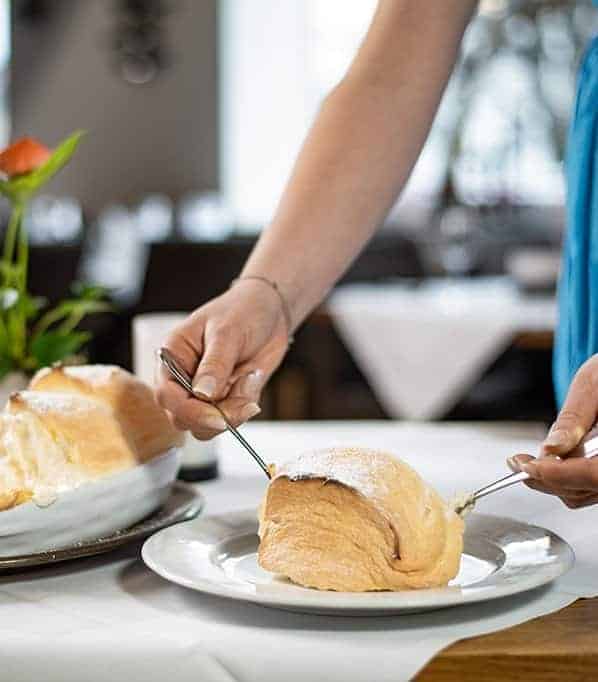 We serve classics like Salzburger Nockerl
Not only in the evenings does the Steinerwirt provide culinary delights for its guests, but also at lunchtime, from Monday to Sunday, a hearty meal from the kitchen is served at your table. What have we got for you today? The day-menu will tell you more.
Your reservation in our restaurant
Do you feel like trying something off our menu? We are happy to reserve you a table in our cosy restaurant.
Wine enjoyment in the Steinerwirt
Just like good food is one of our passions, so is wine. The wine list is of the utmost importance to the host, Simon Schuster, who puts a lot of love and time into choosing the assortment and is therefore the first point of contact when it comes to a good wine to go alongside your dinner. A special experience is a visit to our centuries-old cellar. In here, the optimum temperature for the rarities from all over the world are just waiting to be awoken by our guests.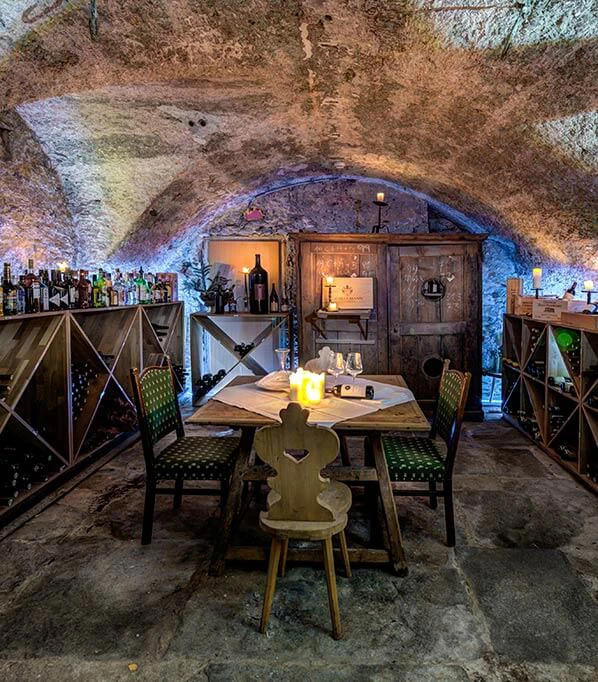 Our centuries old vaulted cellar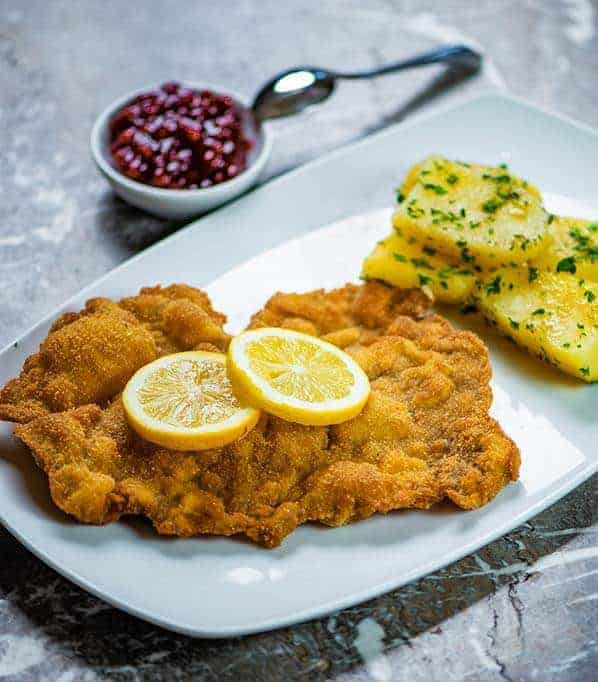 Traditional Austrian cuisine in the restaurant Steinerwirt
One thing is certain: without its reliable partners, the Steinerwirt probably would not be where it is today. They all make their own contributions to this charming hotel and to the enjoyment it brings to the guests.
Oswald Strobl
Grundner Forellen